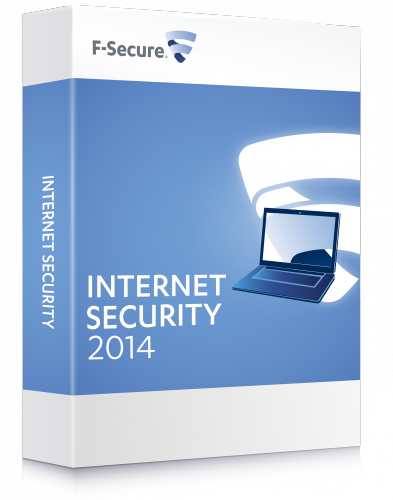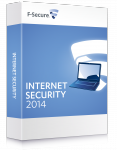 Nach und nach veröffentlichen die bekannten Sicherheitsunternehmen wie u.a. Kaspersky ihre Sicherheitstools 2014 – so nun auch die Firma F-Secure, welche die Internet Security 2014 präsentiert hat.
Wie im jeden Jahr wurden die integrierten Sicherheitsbereiche optimiert und verbessert.
Auch F-Secure hat hier vor ALlem im Bereich Onlne Banking sein Sicherheitsoption erweitert und verbessert. Auch der Bereich der Social Networks hat F-Secure erweitert. So soll gerade die Verwendung des eigenen Facebook-Profiles sicherer gegen Angriffe von Außen geworden sein.
Auch die integrierte DeepGuard-Technik wurde mit Version 5 aktualisiert.
Hier einmal die Pressemitteilung (engl.):
[stextbox id="zitat"]
F-Secure Launches All-New Privacy and Security Features for a Carefree Life Online
The new F-Secure Internet Security includes enhanced features for continued Best Protection* against the very latest threats.
Helsinki, Finland – September 12, 2013: F-Secure Internet Security heads up a list of revamped solutions being launched today by F-Secure. With a renewed focus on making daily online activities safer and protecting users' privacy from the prying eyes of online spies, F-Secure's new consumer products are designed with up-to-the-minute features to protect the content on your computer and to safeguard you while browsing the web, banking and shopping.
F-Secure Internet Security comes with fresh new features such as improved Banking Protection, protection for your Facebook profile, the very latest technology shielding you from exploits and zero day attacks, and more – all in a redesigned new user interface.
"The latest enhancements in our complete security suite match the exact requirements of consumers in today's fast-changing world," says Perttu Tynkkynen, Director, Consumer Sales and Marketing at F-Secure. "F-Secure Internet Security was already awarded this year for providing the best protection in the world,* but we can't simply rest on our laurels. We need to stay on top of the very latest threats, and with this latest version, we're continuing to do that."
The most common way today's average consumer gets attacked online is through web exploits: the user is tricked into visiting a malicious or compromised website. Therefore, F-Secure Internet Security focuses especially on protecting online activities and detecting exploits targeting vulnerabilities in the browser or related software with multi-layered protection that blocks even today's most sophisticated malware, including previously unseen threats.
Enhanced protection for banking and more 
85% of people do online banking from their computers,** but cybercriminals follow the money, stealing from consumer bank accounts using malicious software called banking trojans. With F-Secure Internet Security's enhanced Banking Protection, consumers can be sure that their banking transactions are safe and private. Banking Protection elevates security settings during online banking sessions for extra protection.
According to a recent F-Secure survey, 57% of people globally are concerned that their children may not have appropriate security and privacy settings in Facebook, and one in five Facebook users do not know how to configure their privacy settings.** Enter Safe Profile, a new feature of F-Secure Internet Security. Safe Profile helps Facebook users make sure their profile is really as private as they want it to be. It finds out how much of a profile is potentially visible to strangers and helps better protect personal information and photos. Even for people who are confident about their privacy settings, it's good to run a check – Safe Profile will point out what's missed.
Top technology for exploit protection
New F-Secure Internet Security comes with DeepGuard 5, the most powerful protection against new and emerging malware threats yet. Vulnerability exploits are one of the most common ways of infecting machines today, and DeepGuard 5 is specially outfitted to block them. DeepGuard  monitors the processes of commonly exploited programs and blocks any malicious behavior indicative of an exploit attempt. While typical protection is related to the vulnerability being exploited, DeepGuard's behavior-based protection offers better coverage because vulnerabilities aren't always known, such as with zero-day exploits
[/stextbox]
Auch die F-Secure Internet Security 2014 kann HIER als Testversion kostenlos heruntergeladen und 30 Tage lang uneingeschränkt getestet werden.
Zum Preis von 34,95 € gibts das Programm für 1 Jahr und einen PC. Für 49,95 € könnt ihr 1 Jahr lang 3 PCs schützen und für 79,95 € 3 PCs für 2 Jahre.
F-Secure Internet Security 2014 veröffentlicht